GameHag: Unleash Your Gaming Passion, Earn Rewards Galore!
Attention all gaming enthusiasts! Have you ever wished that your love for gaming could be more rewarding? Well, brace yourself for an epic gaming journey because Gamehag is here to turn your dreams into a reality!

What Rewards Can You Win With GameHag?
How does earning rewards and prizes while playing some of your favourite games sound? Too good to be true? In this article we'll uncover the gaming reward platform GameHag, the pros and the cons and what you will need to do to receive real cash rewards. So what exactly is GameHag? GameHag is an interactive gaming community that allows its member to be rewarded for playing a large array of online games. The gaming currency in GameHag are known as 'Soul Gems'. These 'Soul Gems' can be earned a number of ways, Firstly by downloading games in the 'Games' menu and completing levels and tasks.
Alternatively SG (as we will henceforth refer to them as) can be earned via the GameHag community by contributing articles, gaming info and news as well as discussion on one of GameHags community forums. 'What kind of rewards?' you're likely pondering now. What a great question! GameHag has a long list of some of the most impressive incentives we've ever seen on a gameplay website. Your SG can be exchanged for prepaid Mastercard's, Crypto Vouchers, Amazon gift cards, and of course cash or some significant gaming prizes.
PRIZE CHESTS
Another enjoyable part of GameHag is the fantastic Prize Chests that are offered on a regular basis. Every month, you can purchase a different chest with hidden rewards. For example, ''The Witcher Chest'' is currently available for 350 soul gems, and inside you might find 1000 soul gems, The Witcher: Enhanced Edition, as well as other exciting Witcher-themed add-ons. If you don't feel like playing games right now, GameHag has you sorted. You can collect between 384 and 672 soul gems by completing surveys.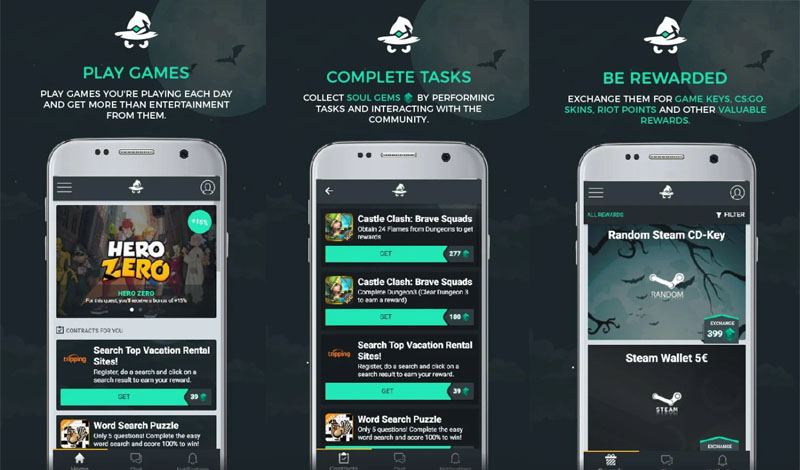 IS THERE ANY OTHER WAYS I CAN EARN SOUL GEMS?
You bet! Sharing GameHag content and level progress on FaceBook is another great way to earn yourself 'SG'. Obviously achieving level mission with the various games available on GameHag will earn you more 'SG'. Inviting your friends through FaceBook or other social media websites is another option, so the more people you invite to join GameHag the more 'SG' you have the potential to earn.
Also if you have a YouTube channel or YouTube account a great way to collect those 'SG' is through reviews or discussion on your YouTube Channel or commenting on GameHag related topics.
WHAT GAMES ARE AVAILABLE ON GAMEHAG?
At last count there was over 200 interactive games available on GameHag, including titles such as:- CrossOut, Forge Of Empires, World Of Warships, Star Trek Online, Game Of Thrones, Neverwinter, Battlenight: Cyberpunk, Rise Of Kingdoms: Lost Crusade, World Of Tanks, Final Fantasy XIV, WWE Champions, Final Fantasy XV, Pokémon Mega, Stronghold Kingdoms, PUBG Mobile, Sword Art Online, Eternal Fury, War Thunder and many many more titles.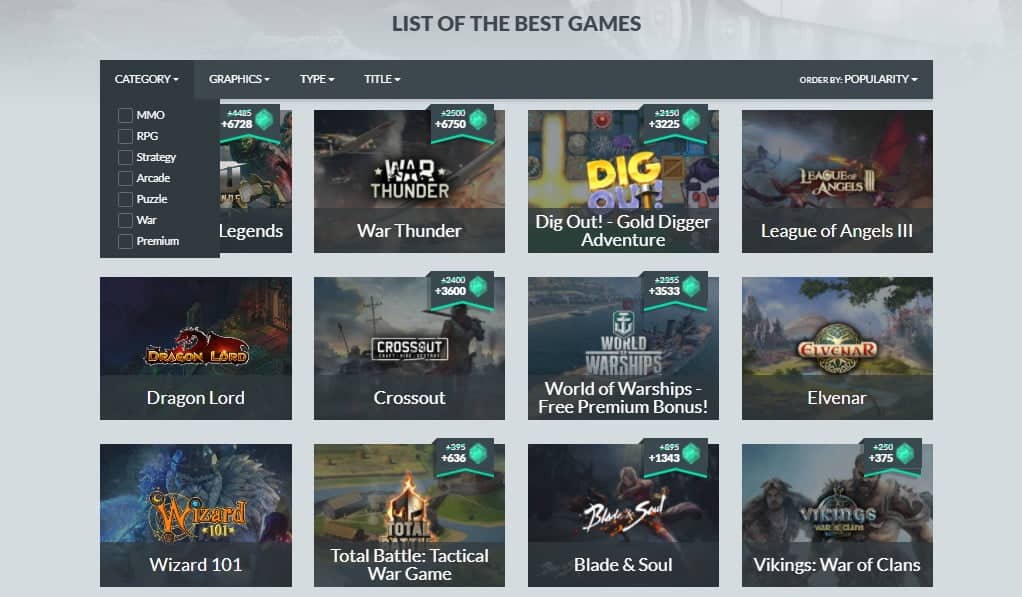 HOW AND WHEN DOES GAMEHAG PAY OUT?
The minimum payout amount for GameHag is $5, GameHag is unique in that unlike the vast majority of gaming rewards sites which are mobile-only, GameHag also rewards PC platform members. Not only can you win cash rewards with GameHag you can also redeem free Steam games, gift cards and major titles to your gaming collection. Once you complete a task or any of the forms of achieving rewards it will almost immediately show up in your account balance. The GameHag Shop is available for you to redeem your SG when you have the desired amount, reward points for games vary greatly depending on what your playing.
CAN I TRUST GAMEHAG?
Trustpilot.com gives GameHag a 4.5 out of 5 stars and a 77% excellent rating out of 7,901 reviews. GameHag also has over 36,000 followers in The Steam Gamers Community Forum. Thisworldonline.com gives GameHag a glowing review stating that 'GameHag has definitely gone above most of the competition when you look at what kind of games you can play.' and goes on to say '...they also went the extra mile to make the user experience fun and enjoyable, with their own story line and a focus on community interaction.'
EAGER TO GET STARTED?
GameHag is available worldwide, and its free to join. Just click the link below that wil take you to GameHage. Once done, simply confirm your membership for a chance to receive 1,000 Soul Gems!
WHAT ARE THE PROS AND CONS OF GAMEHAG?
GameHag has a vast array of ways to play games and earn rewards, and a plethora of platforms to play on such as:- PC, Android, Mobile, Browser and Downloadable games just being a few. With well over 200+ titles there's something there for everyone. Another pro is it is very easy to earn SG, in some cases you only need to perform a simple download to be rewarded.
There is also a huge number of prizes to choose from. Some of the cons are although rare, some of the tasks can change criteria without warning, also it should be stated that not all rewards will be available at the time of playing, GameHag is prone to the occasional maintenance issue but this is quite a common occurrence for many rewards-based gaming sites.
FINAL THOUGHTS...
GameHag is ideal for anyone who enjoys playing a variety of games and trying out new ones. If you enjoy trying out different browser games, GameHag will reward you with free Steam games. You should not register if you do not enjoy games. The price is insufficient to register without having fun with the games.
If you find gaming to be irritating, you should avoid GameHag. GameHag, on the other hand, is ideal for gamers. It's ideal for me because I'm always trying out new browser games, and now I can earn free Steam games for doing so.
I hope you have found some value in this article, and give GameHag a crack! What game from GameHag will you try first?